En Vogue Beaute is a well-appointed home clinic, owned and solely operated by myself - Susan Mann. 💙 I offer a specialised menu of services, including brows, microblading and bespoke skin solutions. My mission/passion. . . "To listen to, care for and create beautiful brows & healthy skin for my clients" I offer free, no obligation consultations for your peace of mind - you can meet me first, discuss options and then decide whether or not to book in. I work BY APPOINTMENT ONLY (Monday - Friday). I can be flexible so please contact me if you need a Saturday. Sorry NO walk-ins please, as I may not be available. There is a free service you can book if you need to pop in and see me for any reason. BEFORE & AFTER pictures - go to INSTAGRAM (link below) Get Social with Me - Facebook link below :)
Susan Mann
Beauty Therapist & Brow Artist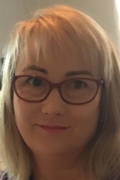 I am a caring and qualified professional with over 20 years experience who is dedicated to giving you the best service and great results... I have soooo many clients that now love their brows due to my brow skills! I am a member of the NZ Association of Beauty Professionals and adhere to their Codes of Ethics and Practice. Although I trained in Beauty Therapy 20 years ago, I have maintained and updated my skills regularly with courses, seminars and training events.
Payment Methods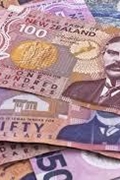 Cash EFTPOS Credit Card (2.1% autofee)
Payment Plan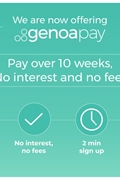 "We offer Genoapay!" Pay over 10 weeks with no interest and no fees. Get pre-approved for up to $1000 today at www.genoapay.com" - Simply go to this link and follow the easy instructions to get pre-approved. Or... I can sort this for you at your consultation. You will need a NZ drivers license, a smartphone and a debit/credit card.
Dermaviduals Skincare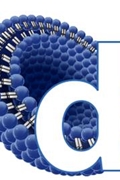 Based on the principles of corneotherapy, dermaviduals is a skin care range like no other. With a base cream specifically formulated to match the composition of the skin, our pure and active ingredients are then selected to produce a customised range of products that treat the unique needs of your skin. It's bespoke skincare at its best. Dermaviduals is 100% free of... Fragrances, Preservatives, Emulsifiers, Colours, Mineral oils, Silicones, Amines No HYPE, just RESULTS for your skin.
Cancellation Policy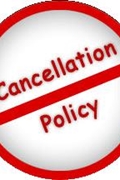 I know that at times things can come up and you will need to make late changes or cancel your appointment and this is absolutely fine, however if you can I would really appreciate notice of at least 48 hours. Thank you in advance :)
'Sister Clinic' - Q Beauty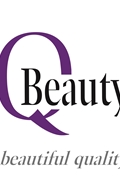 For any services that I do not offer, I recommend going to see my daughter - Jennifer- at Q Beauty. She is an experienced and fast waxer; an amazing massage therapist; she also does lash extensions, IPL hair removal (light & dark hair) and more. Check her out at www.qbeauty.co.nz
15 Marquess Ave, Westlake (Halswell), Christchurch
03 322 4656
Monday

Tuesday

Thursday

Friday

1:30pm - 7:30pm

10:00am - 5:30pm

1:30pm - 7:30pm

10:00am - 5:30pm